Catalyst Pet Dealer Direct Portal
Your gateway to order Catalyst products at dealer prices, sales information, valuable resources and more for Catalyst Pet Litter.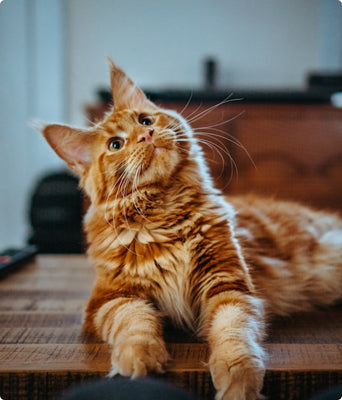 Sign up
Step 1
Apply through this site
Step 2
Catalyst confirms eligibility and approves your application (within 7 business days)
Step 3
Return to this portal and shop!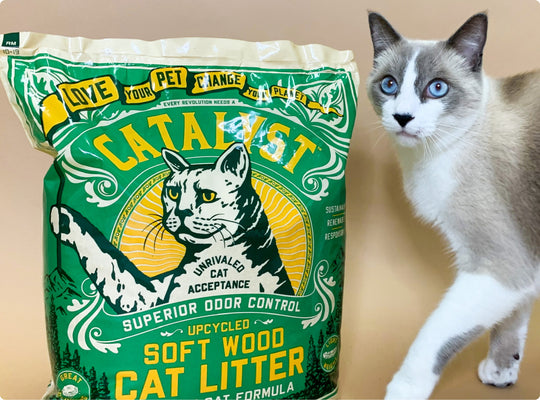 Exclusive Catalyst Cat Litter Retailer Policy
Exclusive Catalyst Cat Litter Retailer Policy
Get ready to ignite your customers' love for Catalyst Cat Litter with our exciting retailer program! As a trusted retailer, we want to offer you exclusive access to our Catalyst Cat Litter portal and unbeatable pricing. But first, you'll need to undergo our approval process to unlock this purr-fect opportunity. Once that's complete, you can sign-in, shop as needed, and ensure our product reaches you quickly and efficiently.
PLEASE NOTE: This program and site is available to independent pet retailers only.
Here's what you need to know:
Get Approved: Join the Catalyst Cat Litter family by completing our approval process. Once approved, you'll gain access to our portal and enjoy special pricing designed exclusively for retailers like you.
Mix & Match? Only in packs of 4: Catalyst Cat Litter is all about consistency. Each bundle you order will consist of either 4 bags of 10 lb bags or 4 bags of 20 lb bags, all with the same fantastic formula in each 4 bag bundle. Want another formula, just pick-up another 4-pack of the type and size you want. It will go fast!
Fasten Your Seatbelts, It's Shipping Time: Our trusty UPS partners will whisk your Catalyst Cat Litter shipments to your doorstep. Shipments occur from Monday to Friday, so prepare for the arrival of these feline favorites. Please note that shipping may take up to 5 days to reach you.
Flexibility to Change: We understand that sometimes plans change. You have a 48-hour window before the scheduled shipment date to make any necessary adjustments. Want to switch up the formula or timing? Go ahead! If you need to cancel altogether, that's okay too.

Refunds Made Fun: Just like a cat's curiosity, our refund policy is straightforward. If you cancel before the product ships in that 48-hour window, we'll issue a refund for the canceled items. We'll process the refund using your original payment method and swat it back to you within 7-10 business days for the amount that you paid.

Damages: We will consider requests for refunds or replacements for damaged product. Please contact us with details and your request.

Partner Power, Activate! Catalyst Cat Litter reserves the right to cancel access and orders if we detect any program abuse. We're looking out for you and your fellow Catalyst retailers, so let's keep the program thriving and free from unauthorized reselling.

Get ready to witness the revolution that Catalyst Cat Litter inspires. We're here to support you every step of the way, so don't hesitate to reach out if you need assistance.
Minimum Advertised Price Policy (MAP Policy)
Minimum Advertised Price Policy (MAP Policy)
Lignetics, Inc. (the "Company") is committed to protecting and advancing the strong reputation of the Catalyst® brand ("Catalyst") by effectively positioning Catalyst products in the marketplace and by ensuring that our retailers, distributors, and dealers ("resellers") are incentivized to invest in the products and to provide superior customer support and service associated with the Catalyst® brand.  To advance these goals, the Company has chosen to implement a Minimum Advertised Price ("MAP") Policy (the "Policy").
Catalyst MAP Policy
The Policy is applicable to all advertisements of the products listed on the Catalyst MAP Schedule, attached as EXHIBIT A (the "Covered Products").  The Catalyst MAP Schedule will be provided to all resellers to which the Company directly sells Covered Products.  Any reseller that sells any Covered Product to any other reseller must communicate and provide an updated copy of this Policy to that reseller, advising that the Policy applies to all resellers.  Failure to do so shall be considered a violation of this MAP Policy, and a violation by the reseller's customer shall be deemed a violation by the reseller itself, each with the consequences explained on EXHIBIT C.
Catalyst is solely responsible for establishing the minimum advertised price ("MAP") for each Covered Product and communicating the MAP to resellers.  The MAP for each Covered Product will be identified on the Catalyst MAP Schedule.  If Catalyst changes the MAP on any product, it will provide at least 30 days' notice to resellers before such change takes effect.   
While resellers remain free to establish and charge their own sales prices, the Company will, without assuming any liability, unilaterally and uniformly impose sanctions, as described on EXHIBIT C, following the Company's verification to its satisfaction that such reseller has advertised any Covered Product at a net advertised price lower than the applicable MAP. 
For purposes of this Policy, the terms "advertise" and "advertisement" include all promotional or pricing information displayed on the Internet at any level above the "in-cart" level, and via any type of outside-the-store media, including, but not limited to, mailings, catalogs, television, newspapers, magazines, displays at consumer exhibitions and shows, website pages and banners, social media, blogs, and any other marketing or promotional materials, whether provided online or through broadcast or other media.  Advertisements that violate this Policy include, but are not limited to those:
Offering discounts, rebates, or other inducements at a price lower than the MAP, including through use of a storewide sale, promotional code, or other similar provision that can be applied to Covered Products.
Bundling Covered Products with other products or services in a manner that results in below-MAP pricing for the bundled Covered Product.
The Company will monitor the prices at which, directly or indirectly, resellers advertise Covered Products.  It is not a violation of this Policy to advertise that a customer may "call for price" or "email for price" if no price is listed and no automated call or "bounce-back" email is used in response.  Offers of free shipping also will not violate the Policy if shipping cost is listed separately from the Covered Product price, and the Covered Product's advertised price is not less than the applicable MAP. 
The Company shall determine in its sole and absolute discretion whether a violation of the Policy has occurred and will enforce this Policy in its sole discretion.  Accordingly, no reseller has the right to rely on the continuation of this Policy or any effort by the Company to address its violations. 
We realize that sales and promotions are an important element in any retail strategy to move residual inventory and to create excitement for the consumer.  Therefore, from time to time, the Company may announce MAP holidays or promotions that are applicable to all resellers, during which periods a reseller that advertises a Covered Product in accordance with the terms of the MAP holiday or authorized promotion will not be deemed to have violated the Policy.  The Company will notify all resellers of any such MAP holidays and authorized promotions through the Catalyst Authorized Promotions Schedule, attached as EXHIBIT B.
The foregoing is a statement of the Company's unilateral Catalyst MAP Policy and does not constitute an agreement between the Company and any other entity.  The Company will not discuss with any reseller any conditions of acceptance related to this Policy, as it is unilateral and non-negotiable, and it will not be altered for any reseller.  The Company does not seek, nor will it accept, any assurance of compliance or agreement with this Policy.  Each reseller must independently choose whether to comply with the terms of this Policy. 
This Policy applies only to advertised prices and does not affect the prices that a reseller may charge for Catalyst products.
Internet Resale of Catalyst Branded Products
As explained above, online advertised pricing is required to follow the MAP Policy in accordance with EXHIBIT A. In addition, the Company strictly prohibits the sale of Catalyst branded products on the retailer and e-tailer websites listed on EXHIBIT D without written approval.
Policy Modifications
This policy may be modified, updated, revised, suspended, terminated, discontinued, or reinstituted, in whole or in part, by the Company at any time in the Company's sole discretion.  The Company shall make any such changes known to all resellers to which it directly sells Catalyst Products. 
Contact Information
NO COMPANY SALES REPRESENTATIVE OR AGENT FOR CATALYST PRODUCTS IS AUTHORIZED TO MODIFY, INTERPRET, DEVIATE FROM, OR GRANT EXCEPTIONS TO THIS POLICY; SOLICIT OR OBTAIN THE AGREEMENT OF ANY PERSON TO THIS POLICY; OR OTHERWISE DISCUSS ANY ASPECT OF THIS POLICY WITH ANY RESELLER, including that resellers or any other reseller's compliance with the terms of the Policy.  Should a reseller of Catalyst products experience any such modification, deviation, or exception from this Policy by a Catalyst product sales representative or agent, it should immediately report same to the Company Liaison for Catalyst Products (the "Catalyst MAP Liaison") at support@lignetics.com. In addition, any questions regarding the interpretation of this Policy, or perceived violations of this Policy, must be directed to the Catalyst MAP Liaison. 
The Catalyst MAP Liaison shall be solely responsible for determining whether a violation of the Policy has occurred, communicating decisions to resellers regarding the Policy and violations thereof, and receiving any communication regarding sanctions imposed under this Policy.  Any questions about this Policy should be submitted in writing and directed to the Catalyst MAP Liaison at support@lignetics.com. Resellers have no right to enforce this Policy, and THE COMPANY DOES NOT SOLICIT, AND WILL NOT RESPOND TO, RESELLER COMMUNICATIONS ALLEGING OR COMPLAINING ABOUT OTHER RESELLERS VIOLATING THIS POLICY. 
This Policy is effective as of April 1, 2022.
EXHIBIT A
Catalyst 2022/2023 MAP SCHEDULE – COVERED PRODUCTS
Last updated: 5.18.2022
*Promo MAP applies to promotional periods and written approvals for the first week of every month
**Promo MAP applies to promotional periods and written approvals for Happy Cat Month (September) and for our Holiday Program (12/20/23 to 1/7/24)
EXHIBIT B
CATALYST AUTHORIZED PROMOTIONS SCHEDULE
Last updated: 7.3.2023
Minimum holiday prices are listed on EXHIBIT A where applicable
ALL Catalyst SKUs
| | |
| --- | --- |
| | 1/1/2023 – 1/7/2023 |
| | 2/1/2023 – 2/7/2023 |
| | 3/1/2023 – 3/7/2023 |
| | 4/1/2023 – 4/7/2023 |
| | 5/1/2023 – 5/7/2023 |
| | 6/1/2023 – 6/7/2023 |
| | 7/1/2023 – 7/7/2023 |
| | 8/1/2023 – 8/7/2023 |
| | 9/1/2023 – 9/30/2023 |
| | 10/1/2023 – 10/7/2023 |
| | 11/1/2023 – 11/7/2023 |
| | 12/1/2023 – 12/7/2023 |
| | 12/20/2023 – 1/7/2024 |
EXHIBIT C
CATALYST POLICY VIOLATION ACTIONS
Last updated: 12.3.2021
For a reseller's first violation of the Policy, the Company will give written notice to the account regarding any/all items in violation. The account has seven (7) days to cure the violation.
If the reseller does not timely cure or it is the reseller's second violation of the Policy during a 12-month period, the Company will place the account on shipping hold for any/all items in violation, including any accepted but unfulfilled orders, for thirty (30) days.
For a reseller's third violation of the Policy during a 12-month period, the Company will place the account on shipping hold for any/all items in violation, including any accepted but unfulfilled orders, for ninety (90) days.
For a reseller's fourth violation of the Policy during a 12-month period, the Company will cease selling any/all items found to be in violation and it reserves the right to terminate its business relationship with the reseller, and to cancel existing, accepted, unshipped orders and to refuse to accept new orders from that reseller.
EXHIBIT D
CATALYST ONLINE RETAIL PARTNERS
Last updated: 12.3.2021
All resellers are prohibited from listing Catalyst products on the following online retailer websites
Amazon.com
Walmart.com
Costco.com
Lowes.com
HomeDepot.com
Target.com
Chewy.com
PetSmart.com
PetCo.com