Cat-Fluencers
Meet Catalyst Ambassador, Klaus!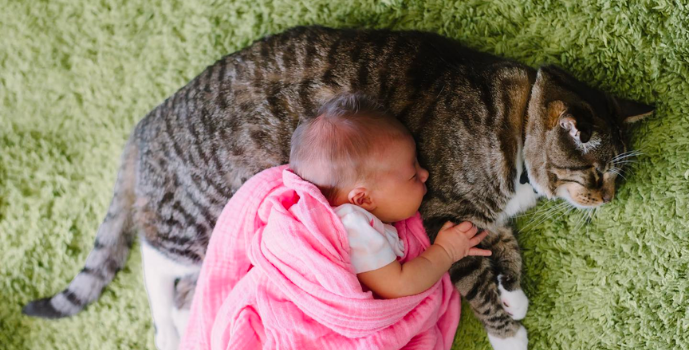 Name: Klaus
Age: 22 (or somewhere around there)
Breed: Domestic shorthair mix with American Shorthair, Russian Blue, Maine Coon, Thai Siamese, Persian, and more.


Fun Facts: 
-I was adopted from The Cat House, a no-kill shelter in Lincoln Nebraska, in 2006. 
-I don't scare easily. Vacuum cleaners? Bring them on! Big, energetic dogs? Sure! I don't back down from anything.
-My current sidekicks are Juno and George. I enjoy hanging with them, but also miss my buddy, Oskar.
-Now that I'm in my twenties, I'm considered a super senior, and I'm enjoying my golden years in comfort. But life wasn't always this easy. I still have scars and missing teeth from my time as a stray, as well as a collapsed right ear. I also have trouble keeping on weight because of digestive issues. But I've found a nice, loving home and am enjoying life to the fullest now!
 
Favorite Things:
-Playing with dogs, I think I like playing with dogs more than playing with other cats.
-Traveling with my parents via plane or car. I've been all over the U.S. and Canada!
-Relaxing on my parents' laps in the evenings watching Netflix
-Playing soccer with small foam balls. I'm actually a pretty good goalie.
-Spending time on my catio, a large enclosure on the deck that lets me get fresh air and sun.
-Drinking water from the sink 
-Variety in my food, from kibble to soft and raw options
Check out all of my adventures with my siblings, Juno and George, on our Instagram page!
More on Blog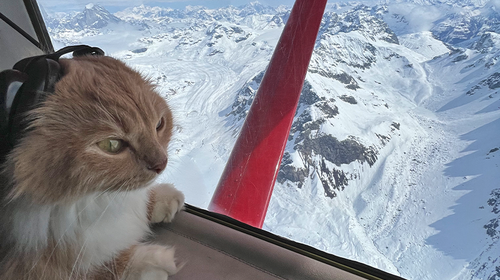 Meet Petra, the fearless Meowtaineer and first kitty to set her paws on the historic Sheldon Mountain House. Petra is a true pioneer in feline exploration.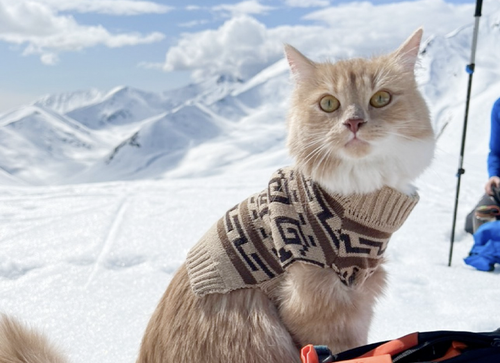 Meet the adventure cat and Catalyst ambassador living her nine kitty lives to the fullest.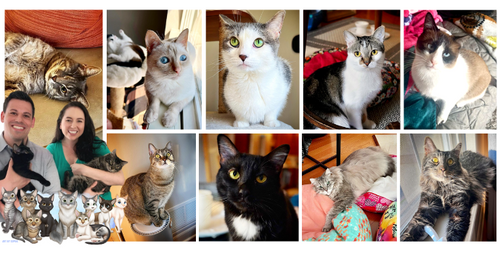 Have you met The Cats and Crew? Here at Catalyst, we love this gang of nine rescue cats who live in Westchester County, New York with their loving parents, Christina and Matthew. Here's the rundown on these friendly felines.