Cat-Fluencers
Meet Catalyst Pet Meow-del Georgia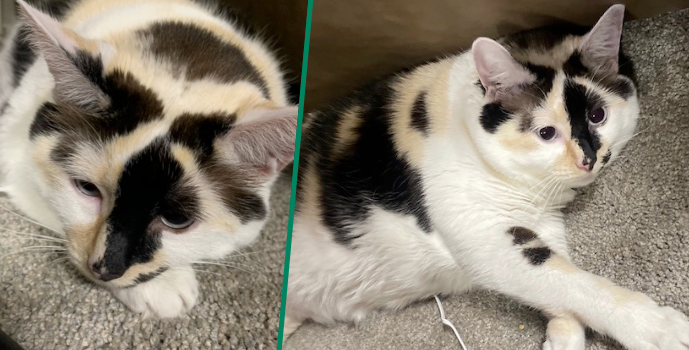 Catalyst Formula:
Healthy Cat
(I appreciate the light pine scent. My humans appreciate it too!)
Favorite Pastimes:
Eating, playing with wires, eating, snuggling with my favorite and only human I like (Jillian). Did I mention eating?
Dislikes:
The word "diet", the four legged slobber-fest my humans brought home, and having to walk too far to eat.
Future Plans:
Ridding the house of the aforementioned beast and fitting in more naps between naps.
More on Blog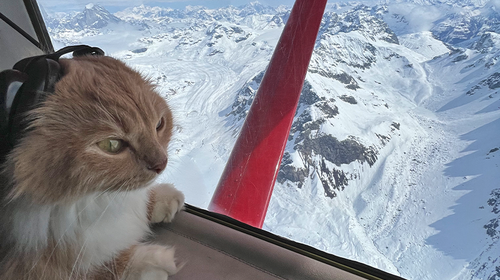 Meet Petra, the fearless Meowtaineer and first kitty to set her paws on the historic Sheldon Mountain House. Petra is a true pioneer in feline exploration.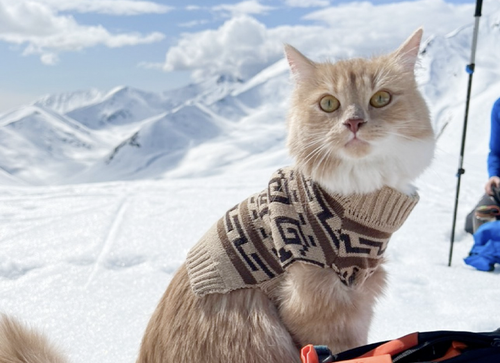 Meet the adventure cat and Catalyst ambassador living her nine kitty lives to the fullest.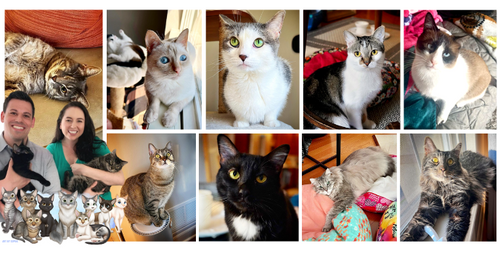 Have you met The Cats and Crew? Here at Catalyst, we love this gang of nine rescue cats who live in Westchester County, New York with their loving parents, Christina and Matthew. Here's the rundown on these friendly felines.