Cat-Fluencers
Meet Poptart, the Newest Catalyst Cat Ambassador!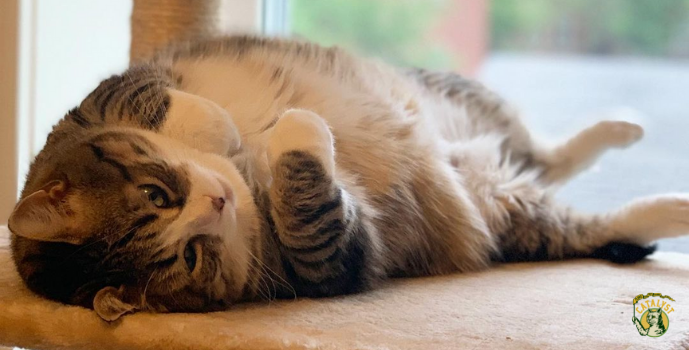 Name: Poptart
Age: 6ish (one should never trust a feline to reveal her real age)
Breed: A mixed breed rescue with a lot of Maine Coon
Fun Facts: I was named after a human snack called Pop Tartlets that my parents liked to order at The Cheshire Grin Cat Café. That's where they found and adopted me.
I love just about every human I've ever met, especially if they pet me.
Favorite Things: I love Tiki Cat Stix in the duck or chicken flavor, but I don't get them anymore because my parents put me on a diet. Now I'm just stuck with my diet cat food (sigh). But at least I've lost some weight!
I'm a big lounger. I like lying on the windowsill and sleeping on top of my cat cave.
Playing with my snack toys is one of my favorite pastimes.
Follow the adventures of Poptart @poptart.thecat!
More on Blog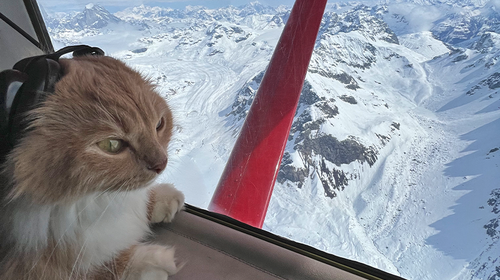 Meet Petra, the fearless Meowtaineer and first kitty to set her paws on the historic Sheldon Mountain House. Petra is a true pioneer in feline exploration.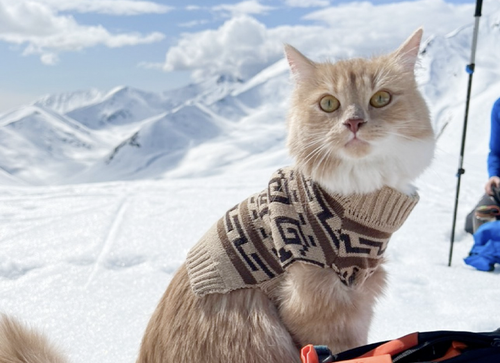 Meet the adventure cat and Catalyst ambassador living her nine kitty lives to the fullest.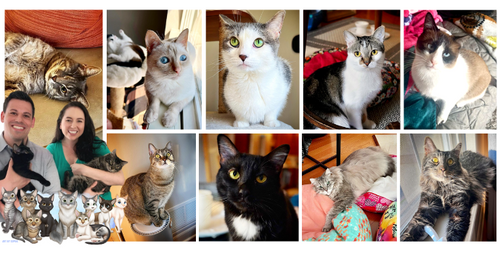 Have you met The Cats and Crew? Here at Catalyst, we love this gang of nine rescue cats who live in Westchester County, New York with their loving parents, Christina and Matthew. Here's the rundown on these friendly felines.