Shelter/Rescue
Chalky's Cat Crusade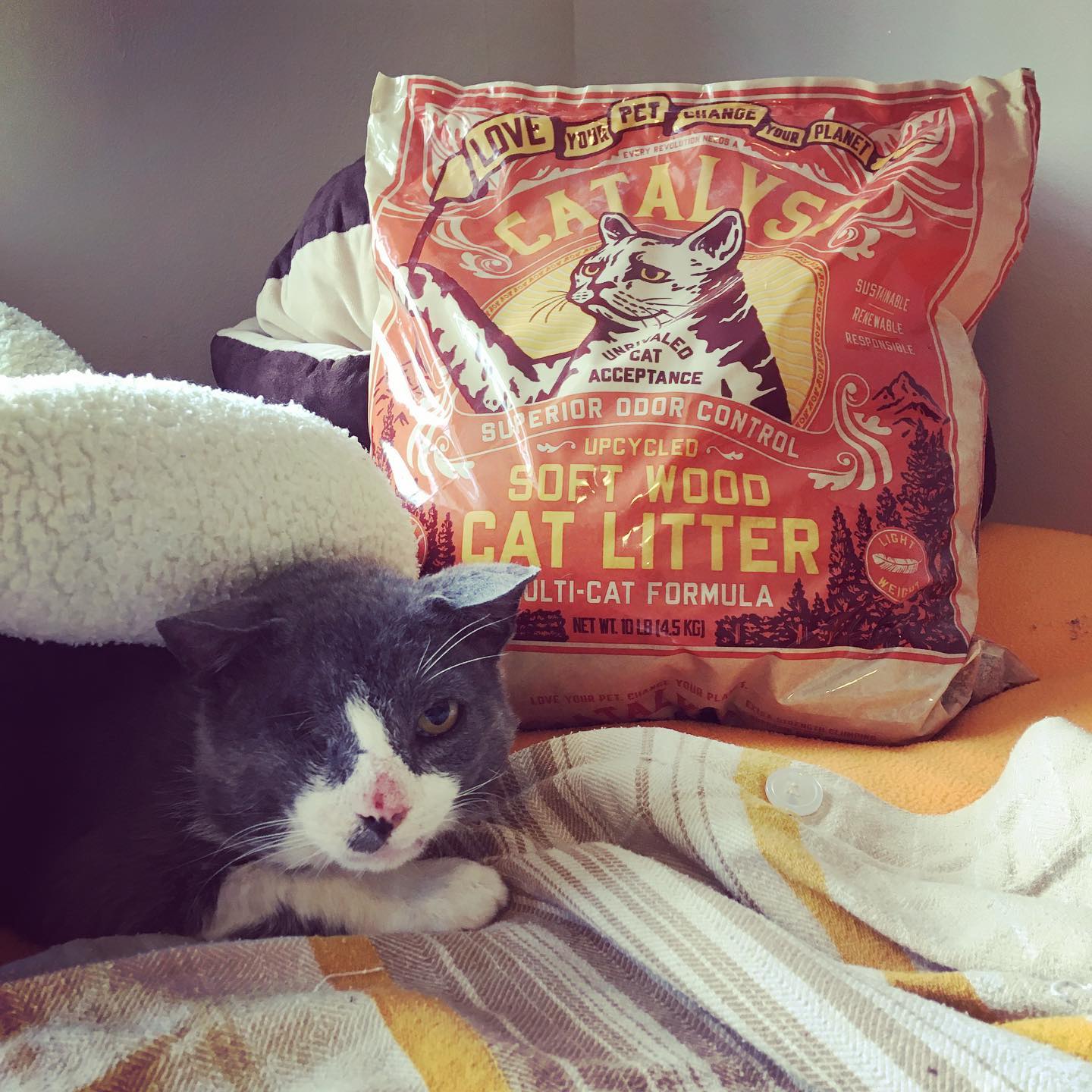 At Catalyst, we're about more than creating a high-performance sustainable cat litter — we're about loving our pets and changing the planet. It's our motto and we live it each day. 
But sustainability is about more than our environment; it's about health and justice in communities. It's about supporting our community and lending a helping hand wherever we can. To that end, we love to support organizations that rescue, shelter and trap-neuter-return our wonderful animals. One organization that we've come to know, love and support is Chalky's Cat Crusade.
Founded in 2011, Chalky's Cat Crusade is a non-profit organization that focuses on targeted Trap-Neuter-Return (TNR) in order to help humanely reduce the population of homeless cats in and around Tampa, FL. What is TNR? Considered the most effective and humane method of preventing overpopulation and ultimately the number of cats being killed in America's shelters, TNR involves trapping, spay/neuter, vaccination and flea/parasite treatment. Once this is all done, the animals are returned to their original, safe, outdoor locations. This year alone, the organization has helped more than 200 cats, thanks to the tireless and dedicated work of founder and CEO Nicolle Azar Thompson.
As a small nonprofit, they have limited resources but unlimited amounts of passion. This is why we love supporting all of the amazing things they are doing to help cats and kittens in need of re-homing.
"We have been so grateful to partner with Catalyst. Chalky's Cat Crusade deals mostly with special needs and adult cats rescued from the streets – meaning most have never used a litter box and some are only semi social," continues Thompson. "In terms of litter, Catalyst has been amazing for us. The soft texture is comfortable on their paws, and the cats have been able to transition to using it immediately. Unlike other litters we've used, Catalyst is lightweight, clumps great, and is dust and odor free. And of course, we also love how Catalyst earth friendly!"
In recognition of Giving Tuesday, Catalyst Pet is increasing its support of Chalky's by donating a pallet of litter – which includes 48 bags – to the organization. Throughout the month of December, we will be donating litter to other nonprofits that could use a little extra help in these uncertain times.
If you'd like to donate or learn more about the hard work Chalky's is doing, visit chalkyscatcrusade.org.
 "Each cat adopted out goes home with a bag of litter because we want to encourage them to continue using Catalyst -- keeping the day to day life of our foster cats consistent."
More on Blog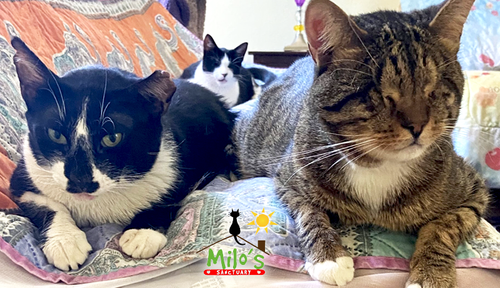 It started as a love story, and it remains one to this day.  Michele Hoffman started rescuing special needs cats nearly 20 years ago – the official celebratory milestone will come in 2024 – saving cats that others considered "unadoptable." ...