Shelter/Rescue
Finding the Perfect Home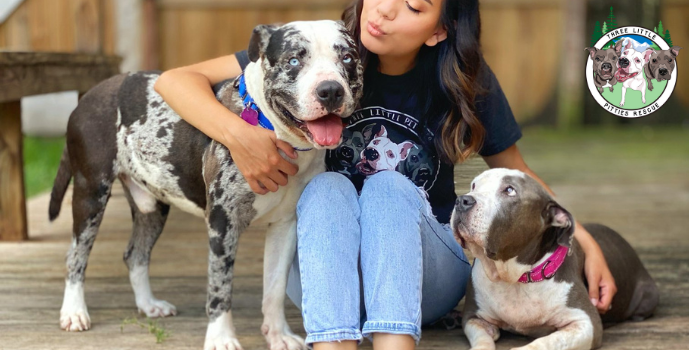 Based in the Houston area, Three Little Pitties Rescue saves cats and dogs from life on the streets and overcrowded shelters in Texas, paving their journey to a better life and a "furever" home. 
Founded in 2018, the nonprofit initially started out solely rescuing dogs – saving and finding homes for 1,000 in their first year alone! The second year, they saw a large need to help cats and brought them into the mix, adopting a total of 3,648 animals in 2019. Currently, Three Little Pitties saves and adopts out nearly 4,000 cats and dogs each year.  
Even though the organization's adoption numbers are high, the rescue team is very careful in the work they do, placing each animal in a caring home where they will receive lots of love. 
"We care a lot about where these animals go," Alayna Matranga, the executive director and the founder of the rescue, says. "More than anything, we want to make sure the animals and families are a great match for each other."   
In order to do this, the animals are fully vetted and rehabilitated in Texas-based foster homes. The time the animals spend in foster homes is crucial, according to Michelle Sutter, the director of the Cat Department, because it allows the rescue to share information about each animal's behavior and personality so the right adoptive home can be found. 
"There's a lot of information that adopters get prior to adoption. This is not always possible when the cat or dog is coming out of a shelter," Sutter says. In some situations at Three Little Pitties, an adopter may apply for a specific dog or cat, but the adoption coordinators review their application and suggest another option they think would be more suitable. 
After spending some time in a foster home, the cats and dogs are matched with their out-of-state families who mostly live in Washington, Oregon, Idaho, and Utah.  
Three Little Pitties does not discriminate based on breed. According to Sutter, a few of the major Houston area shelters will not adopt pit bulls. As is clear from the name, Three Little Pitties does not share that policy! The fact that the rescue also has a successful cat department is a big plus as there are few rescues in the area that are willing to help cats for a variety of reasons. This unfortunate circumstance leads to many cats being euthanized. In fact, Texas had the highest rate of shelter killings in the country in 2020 -- a trend Three Little Pitties is working hard to stop! 
When Catalyst first heard about the important work Three Little Pitties was doing for cats and dogs in Texas, we wanted to figure out a way to help. Along with sharing their message as often as we can, we send litter for the foster cats each month, and then provide a free bag for new cat parents to try out. 
"Without support from amazing companies like Catalyst Pet, we couldn't save the cats of Texas," Sutter says. "Like many rescues, we struggle to raise funds to cover costs, so we really appreciate companies who give back to communities and support rescues like ours to help save as many of these precious souls as possible."[Text Wrapping Break] 
To learn more about Three Little Pitties, their animals, and their mission, check out their website. To learn more about Catalyst's Rescue and Shelter Program, click here. 
More on Blog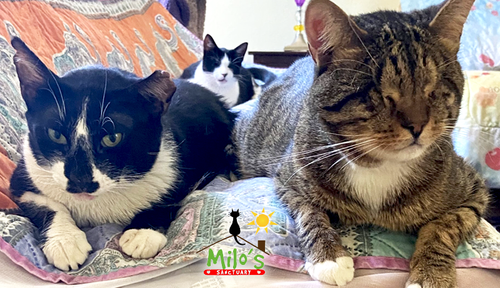 It started as a love story, and it remains one to this day.  Michele Hoffman started rescuing special needs cats nearly 20 years ago – the official celebratory milestone will come in 2024 – saving cats that others considered "unadoptable." ...