Shelter/Rescue
Karma Cat Zen Dog Rescue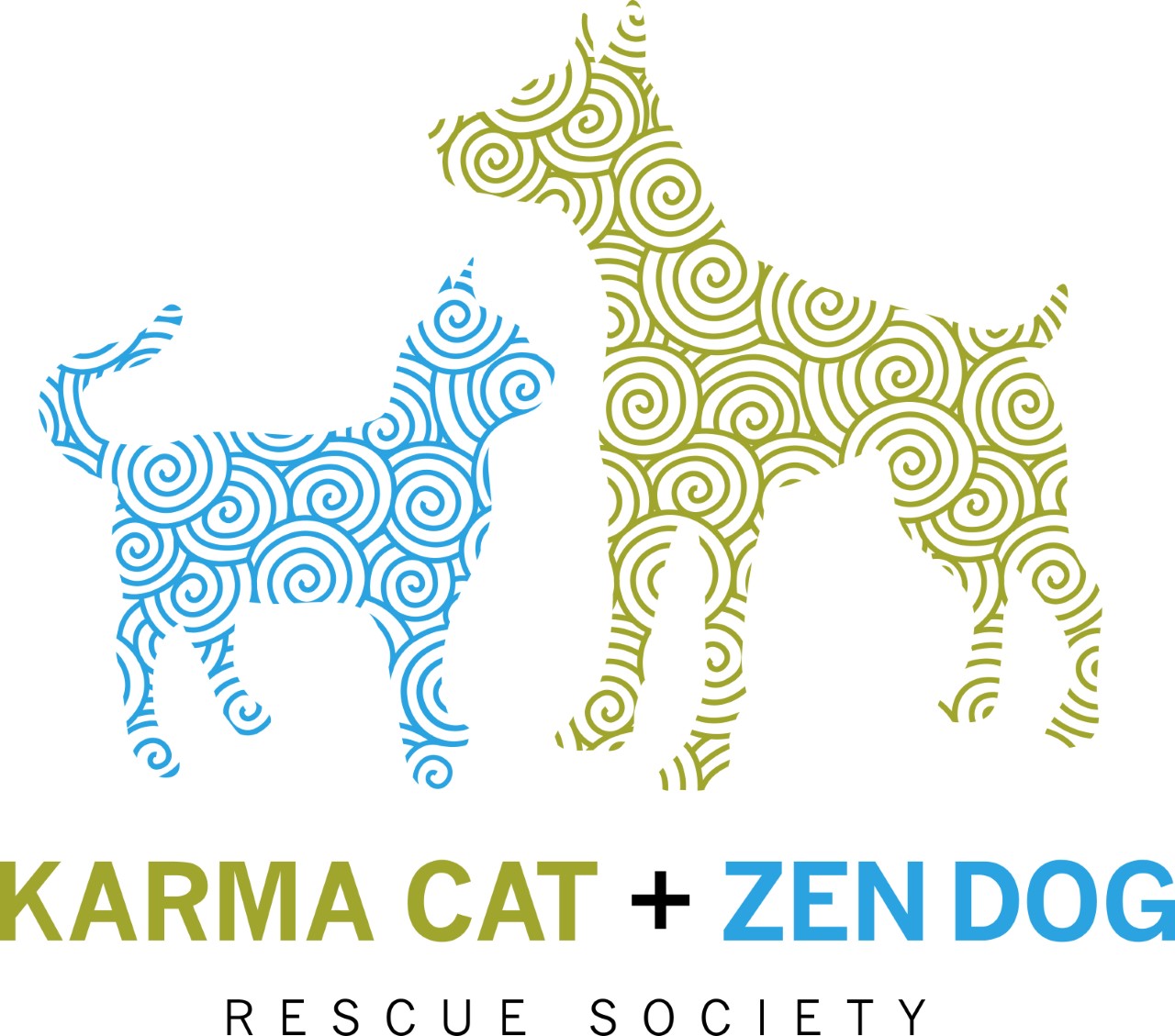 Knowing that they wanted to change the fate of homeless, abandoned, or abused animals, sisters Christie and Michelle Arlotta formed Karma Cat + Zen Dog Rescue Society in 2010.  A volunteer-run organization based in Milltown, New Jersey, their mission is to provide a safe and peaceful haven for homeless, abandoned or abused animals.
Since opening their doors over a decade ago, the rescue has saved thousands of dogs and cats. The organization has been able to does this via three core programs:
Rescue, Rehabilitation, Adopt
Their intake is focused on transferring animals from local municipal shelters. Once these animals arrive, they provide all necessary and appropriate medical attention for acute and/or chronic conditions as well as high-quality and age appropriate food for all their rescued animals. The goal of this program is to find loving forever homes for each animal regardless of how long that may take. Each month, they average just over 12 adoptions.
Pictured here, Ginsburg was a feral who decided life inside with chicken treats and chin scratches was better than outside. The rescue brought her and two newborn boy kittens in when they were just a day old. She raised them in foster, both were recently adopted together, and now it's her turn to find a forever home.
"We've been grateful for everything that Catalyst has done to help our rescue efforts," says Rebecca Stivers, Development Director. "Donations of litter help ease the strain on our supply budget, allowing us to take in cats like Ginsburg and her babies and make sure they have a good start in life."
Trap-Neuter-Return
Trap-Neuter-Return (TNR) is an accepted method of keeping the cat population under control. These are cats that are not socialized and generally do not easily handle living inside with people but are comfortable in their outdoor home. TNR is labor intensive, and involves educating feeders/homeowners, trapping the cats, sterilization, vaccination, microchipping, and returning the cats back to their outdoor home. 
Humane Education
The goals of their outreach/humane education program are to inspire the public, especially children, to have compassion for animals while learning about proper care and treatment, trap-neuter-return for community cats, as well as volunteering. Karma Cat + Zen Dog volunteers organize and present short programs to a wide range of audiences that are educational, fun and interactive.
If you'd like to learn more about Karma Cat + Zen Dog Rescue, visit their site at: https://karmacatzendog.org
The vision of the Karma Cat + Zen Dog Rescue Society is a world where every companion animal is respected, fed, warm, happy, and not in danger of being killed because it is temporarily homeless.
More on Blog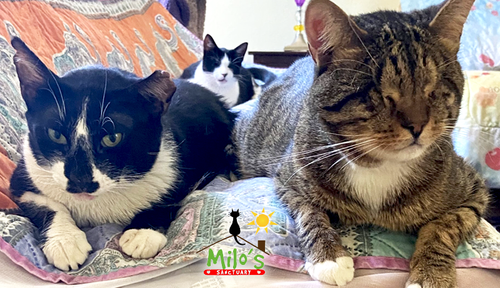 It started as a love story, and it remains one to this day.  Michele Hoffman started rescuing special needs cats nearly 20 years ago – the official celebratory milestone will come in 2024 – saving cats that others considered "unadoptable." ...