Shelter/Rescue
Why Trap-Neuter-Return is the Most Sustainable Option for Our Amazing Cat Communities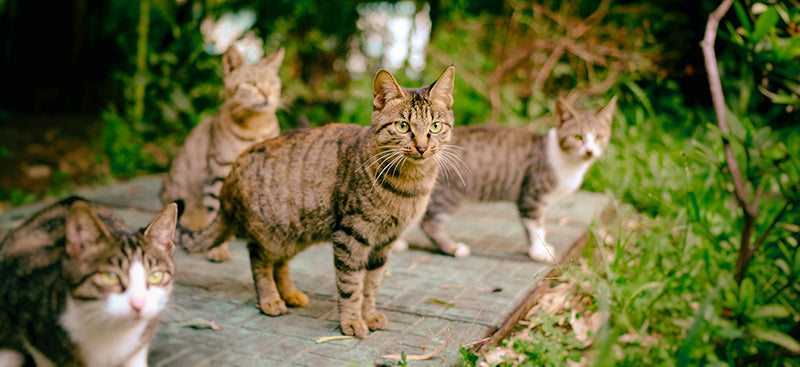 At Catalyst, we're all about sustainability. This mission reaches beyond taking care of our environment. Sustainability is about health and justice in communities. It's about supporting our animals and lending a helping hand wherever and whenever we can. To that end, we love to support organizations with efficient trap-neuter-return programs for our wonderful animals.
All over the world, overpopulation of feral cats is a big challenge. Since cats fight over food and resources, having too many within a colony can be detrimental. They can also spread disease like toxoplasmosis to humans, and they've proven to be a big problem in certain areas due to their predatory nature toward birds, especially those that are endangered or protected species.
What exactly is "Trap-Neuter-Return" and how does it work?
Trap-neuter-return, also known as TNR, is considered the most effective and humane method for preventing overpopulation and, ultimately, the number of cats euthanized in America's shelters.
TNR involves humanely trapping animals and taking them to a veterinarian to be spayed or neutered, vaccinated and treated of any fleas or parasites. Once this is all complete, and the cats have healed and are healthy, they are returned to their original outdoor home. Depending on the organization, and the cat (not all cats are suited for the "pet life"), the animal has the opportunity to be adopted and find their furever indoor home!
For many decades, TNR has been in practice in the U.S. It's proven to improve the lives of feral and stray cats and decrease the size of populations over time. It's also proven to improve human and animal interactions. TNR is a more humane and effective option for minimizing cat colonies than euthanizing. But, sadly, there are still many communities across the country that do not practice TNR, and that has been proven to be ineffective. APA Adoption Center out of St. Louis, MO has found that TNR is a much more sustainable option than euthanizing cats because it gets the community involved in a good and justifiable cause, one they're often willing to volunteer to do.
"TNR empowers colony caretakers, who love their cats, to do something about explosive population. Instead of hiding in the shadows, caretakers are now choosing to join with animal welfare groups and fix their cats," APA Adoption Center states in a post on its website. "When it comes to beloved community cats who these folks will do anything to protect, the choice is do nothing or do TNR."
Catalyst believes that TNR is the most humane and sustainable way to reduce feral cat populations and to, ultimately, improve relations between our furry felines and the humans that interact with them. We work closely with a handful of organizations that are passionate about and practice TNR.
One such organization is Chalky's Cat Crusade. Founded in 2011, Chalky's Cat Crusade is a nonprofit organization that focuses on targeted TNR in order to help humanely reduce the population of homeless cats in and around Tampa, FL. Most of the cats that Chalky's works with have special needs or are adult cats rescued from the streets – and many have never used a litter box before. We donate Catalyst Pet litter for these cats. The upcycled soft wood fiber gives them a comfortable texture for which to get used to a litter box. Each cat adopted from Chalky's also gets to go to their new home with a bag of litter to make the transition a bit easier.
Another amazing organization is TrapKing, a nonprofit out of Atlanta, GA. Founded by rapper-turned-trapper Sterling "TrapKing" Davis, this organization assists, educates and services communities to prevent overpopulation and spreading of disease in feral cat communities by TNR.
At Catalyst, our motto is "
Love Your Pet. Change Your Planet
." We live this motto each day, and we will continue to do so by supporting TNR and the wonderful organizations that practice it.
More on Blog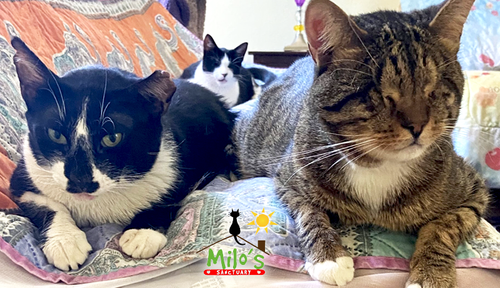 It started as a love story, and it remains one to this day.  Michele Hoffman started rescuing special needs cats nearly 20 years ago – the official celebratory milestone will come in 2024 – saving cats that others considered "unadoptable." ...