Eco-Friendly
Catalyst Pet Receives Pet Sustainability Coalition Accreditation
We're thrilled to announced that we've received our Accreditation from the Pet Sustainability Coalition (PSC), a respected non-profit organization dedicated to creating a more sustainable pet industry.
This accreditation reinforces our commitment to the health of the planet and our cat communities.
"Our motto is right on every package: Love your pet, change your planet," says Lindsey Bonnani, Senior Brand Manager for Catalyst.
"By getting accredited, we're able to show our community how we're protecting our planet while offering a high-performance product at the same time. You don't have to sacrifice one for the other."
Many are not aware that traditional clay litters are usually made of sodium bentonite, a mineral that is strip-mined and not biodegradable. More than five billion pounds of sodium bentonite is mined each year just for cat litter with the vast majority ending up in landfills—more than 125,000 truckloads each year!
Catalyst solves this problem because it is biodegradable and does not require precious resources for its manufacture. In fact, the upcycled soft wood fiber used to make the litter is collected from wood processing facilities that would otherwise send it to a landfill. Because one pound of Catalyst does the work of four pounds of clumping clay litter, it also reduces pollution and carbon emissions that result from production and transportation.
To date, we have displaced more than 1.5 million pounds of clay litter! And we look forward to continuing to find ways to be great stewards of our planet and offering an awesome litter at the same time!
More on Blog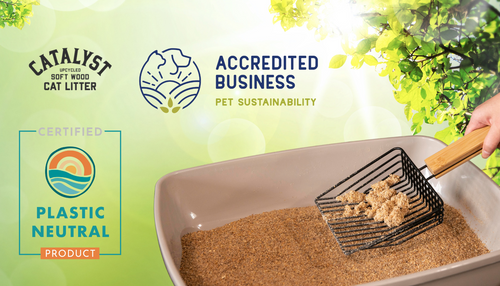 Catalyst Pet has helped displace 34 million pounds of clay since its inception.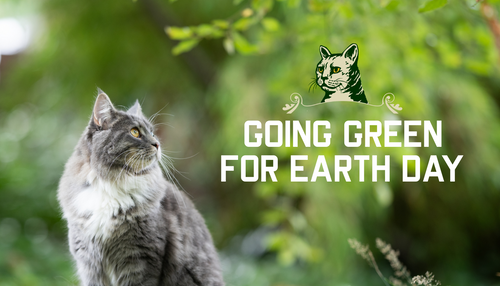 Earth Day inspiring you to make sustainable changes for your pet? Here are a few strategies that can help get you started!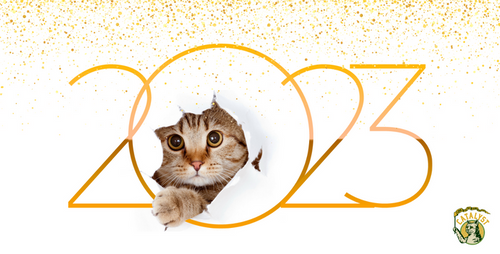 Catalyst Pet is the ideal litter for cat owners who want to save money, live a more environmentally friendly lifestyle, and be healthier in the new year