Eco-Friendly
Reducing Our Paw Print on Earth Day and Every Day: Catalyst Pet Is a Healthier Option for Cats and the Planet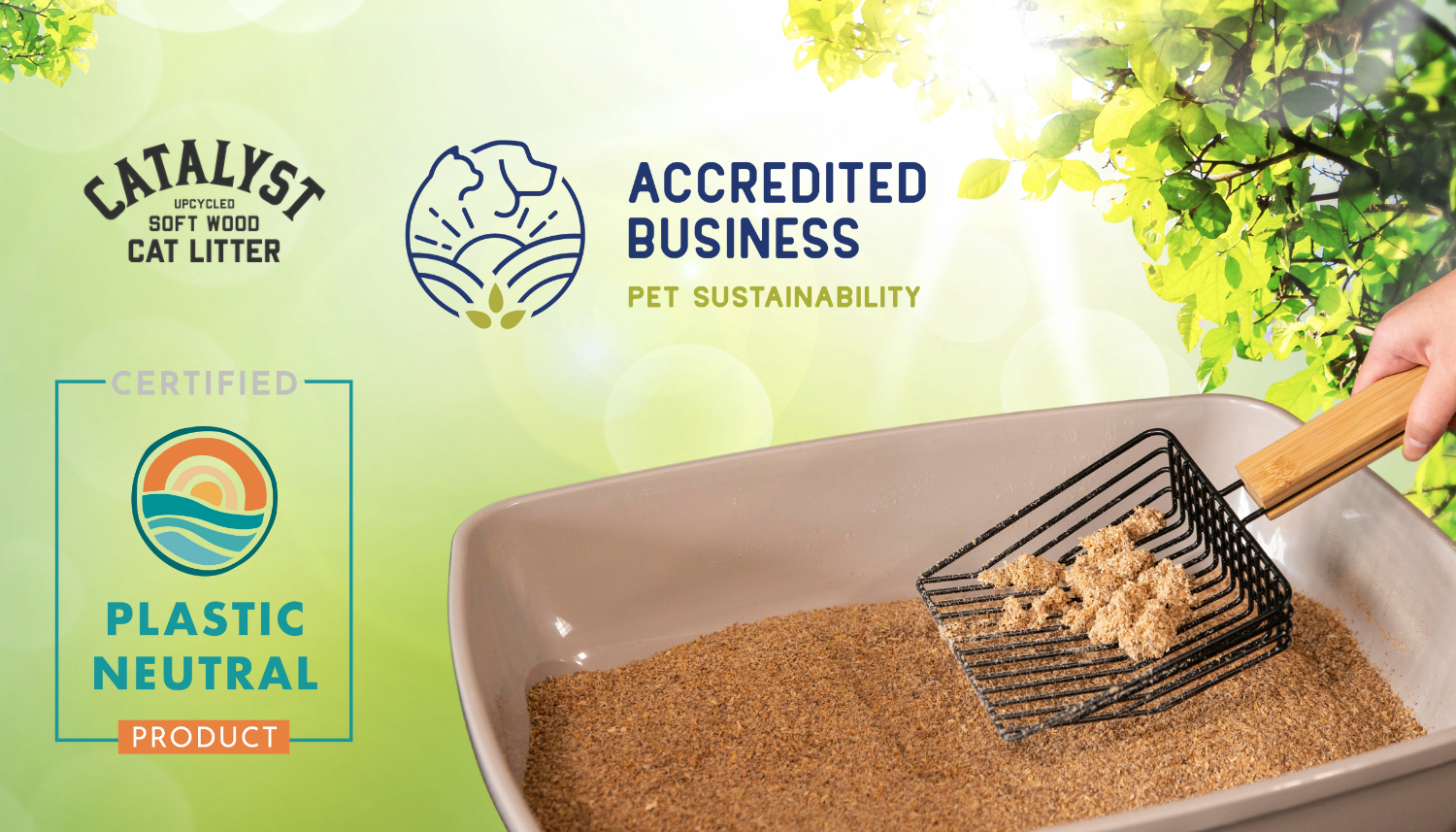 Every year on April 22, people and businesses around the world celebrate Earth Day to raise awareness about environmental issues and inspire action for a healthier planet. While the day is a great reminder about the importance of environmentalism, Catalyst Pet believes sustainability, as well as health, should be practiced every day of the year. That's why we created a high-performance cat litter that provides a safer, cleaner option for cats and the planet! 
"Caring for our pets in the best ways can sometimes be at odds with striving to be environmentally conscious but, with Catalyst Pet, that's not the case," says Jonah Levine, Catalyst Pet's senior product manager. "We like to say that Catalyst Pet is healthy for your cat and healthy for our planet." 
Catalyst Pet is a completely sustainable, biodegradable, high performance clumping litter made of upcycled soft pine wood. Most clay litters contain the chemical compound silica, which, when inhaled, is considered a carcinogen. The more your feline kicks up litter, the more of it gets circulated in the air, potentially causing respiratory problems for both you and your cat. Catalyst Pet is made with zero contaminants, and that includes silica. Plus, it's 99% dust-free, leaving respiratory irritants behind. 
Another reason clay litters can be harmful for cats is due to the sodium bentonite, which is used as a clumping agent. When exposed to liquids, sodium bentonite can swell up to 15 times its natural size. This can be concerning when sodium bentonite gets on a cat's fur and paws, and he licks it off. Ingesting too much can lead to sodium bentonite toxicosis and, potentially, intestinal blockings. Kittens are particularly vulnerable to this because they may want to taste the litter out of childlike curiosity.  
Sodium bentonite isn't only harmful for cats. How the mineral is strip-mined is damaging for the planet. A 2017 report reveals that more than five billion pounds of sodium bentonite is mined each year just for cat litter, with the vast majority ending up in landfills—more than 125,000 truckloads each year—since it's not biodegradable. Catalyst Pet does not require precious resources for its manufacture. The upcycled soft wood fiber used to make it is collected from wood processing facilities that would otherwise be sent to a landfill.  
The pet industry is responsible for around 300 million pounds of plastic waste per year in the U.S., according to an estimate from the Pet Sustainability Coalition (PSC), a respected non-profit organization dedicated to creating a more sustainable pet industry. The nonprofit projects that at least 99% of all pet food packaging in the U.S. isn't recycled. 
Along with being completely sustainable, Catalyst works to reduce plastic wherever possible through its partnership with rePurpose Global, the world's first Plastic Credit Platform helping people and companies finance the removal and recycling of ocean-bound plastic waste. For every product sold online that uses plastic packaging, we donate a percentage toward collecting and reusing one ocean-bound plastic pouch. The partnership also allows us to fund cutting-edge recycling, support ethical wages for marginalized workers in India, and reduce the amount of plastic waste going to landfills and waterways.  
"Our industry generates a devastating amount of waste annually," says Levine. "At Catalyst, we believe even small businesses can make a big difference in improving our planet. That's why we decided to partner with rePurpose Global and attack this plastic waste issue head on." 
We also received its accreditation from the PSC, which enables pet companies to act on their sustainability claims and make their impact come to life. 
 "By getting accredited, we're able to show our customers, retailers, and pet community at large how we're protecting our planet while offering a high-performance product at the same time," Levine says. "You don't have to sacrifice one for the other."  
To become accredited, companies must complete a comprehensive third-party sustainability assessment, complete a formal verification of their assessment, and show annual improvement. "The process helped us accurately benchmark our impact, revealing how we as a company are doing and what we can work on to do better," says Levine. To see a list of other manufacturers and companies that have successfully gone through the PCS accreditation process, visit petsustainability.org. 
More on Blog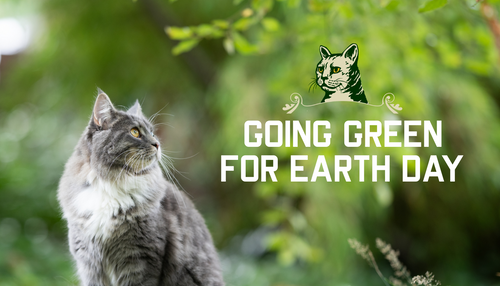 Earth Day inspiring you to make sustainable changes for your pet? Here are a few strategies that can help get you started!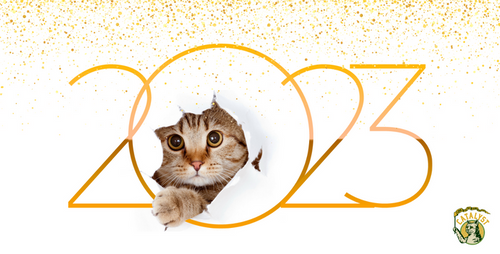 Catalyst Pet is the ideal litter for cat owners who want to save money, live a more environmentally friendly lifestyle, and be healthier in the new year

Since inception, Catalyst Pet has displaced nearly four million pounds of clay.