Eco-Friendly
Sustainably Made Gift Ideas for Cat Owners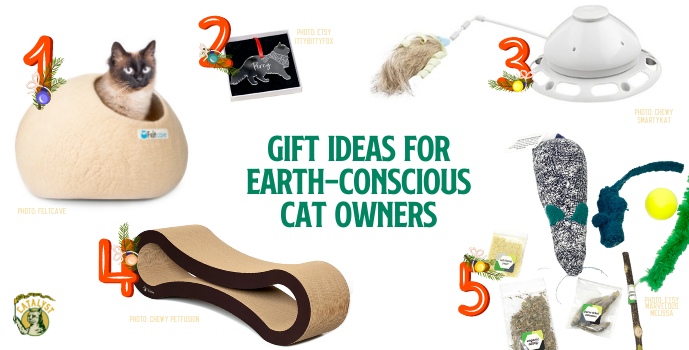 1. Wool Cat Cave 
A cozy, comfy hideaway handmade with Merino wool and all-natural dyes: Feltcave
2. Recycled Acrylic Ornament
Laser-cut details make these Greencast 100% recycled acrylic pieces extra special for yourself or a fellow cat-lover: IttyBittyFox on Etsy
3. Interactive Motion Toy
Customizable entertainment made by a company committed to using recycled, reclaimed and organic materials whenever possible: SmartyKat
4. Eco-Friendly Scratcher/Lounger
Multi-purpose and made with recycled ultra-dense cardboard and non-toxic corn starch glue for long-lasting durability: PetFusion
5. Quarantine Cat Gift Box
Are you or a friend among the thousands of people who recently adopted a cat? This starter box of eco-friendly items is the purrrfect gift: MarvelousMelissa on Etsy
Bonus: Catalyst Pet Litter Subscription
Want to introduce a friend to the highest performing natural cat litter on the planet? Send a Catalyst Pet digital gift card!
More on Blog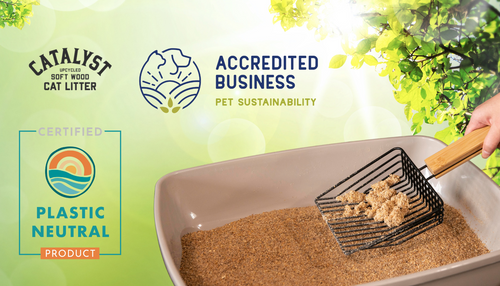 Catalyst Pet has helped displace 34 million pounds of clay since its inception.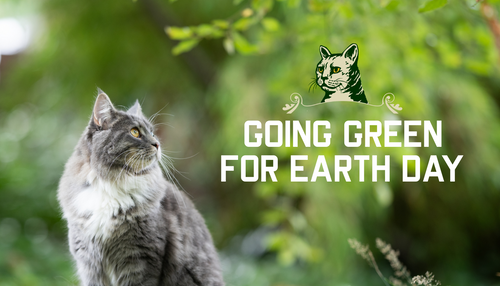 Earth Day inspiring you to make sustainable changes for your pet? Here are a few strategies that can help get you started!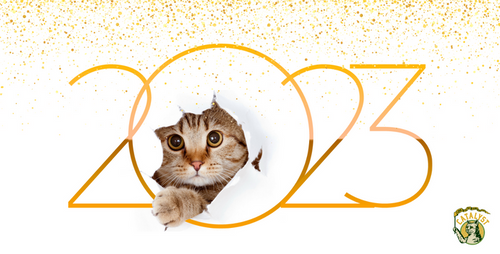 Catalyst Pet is the ideal litter for cat owners who want to save money, live a more environmentally friendly lifestyle, and be healthier in the new year