Shelter/Rescue
Catalyst Pet Donates 3,000 Pounds of Litter to Rescue Partners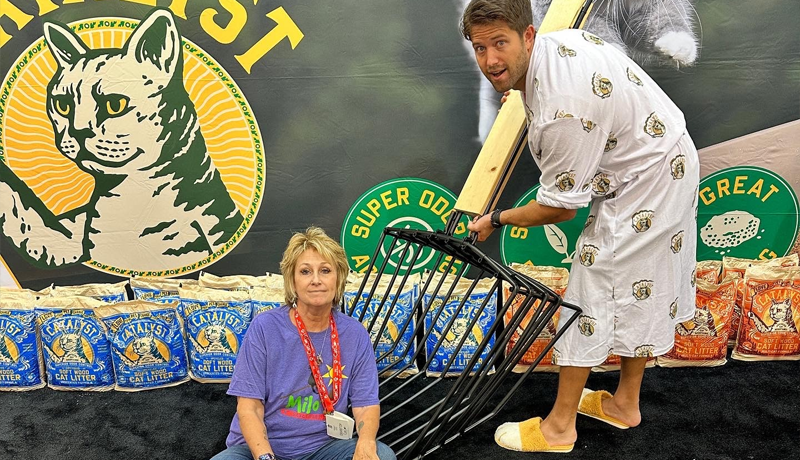 The love is in the litter when you believe in your product and your partners – and we do. Catalyst Pet recently donated three thousand pounds of litter to three of our rescue partners: Paw Partners Unleashed, Milo's Sanctuary, and Stray Cat Alliance. These worthy causes were highlighted by Catalyst Pet at SuperZoo in a friendly competition, during which attendees voted for their favorite shelter. At stake were bragging rights, of course, and also one thousand pounds of Catalyst Pet's high-performance sustainable litter. At the end of the week, Catalyst surprised attendees by saying that each of the three partners will get the 1,000-lb. prize.  
Catalyst's product manager, Jonah Levine noted, "When it comes to taking care of cats in our communities, everyone should win." The friendly competition was ultimately held to educate attendees about three of Catalyst's nonprofit partners, and all these organizations are doing incredibly important work. "There's no way we could've chosen one," Levine said.
Catalyst Pet launched its shelter and rescue program in June 2020 to support organizations and people that rescue, shelter, and trap-neuter-return kittens and cats. Although Catalyst works with several nonprofits, the company chose to represent Paw Partners Unleashed at SuperZoo because they are local to the Las Vegas area, where SuperZoo was held. Additionally, Stray Cat Alliance and Milo's Sanctuary were also featured for their committed work in the Los Angeles area. In just over three years, Catalyst Pet has donated more than 100,000 pounds of litter to its partner organizations, which are grateful – not just for the freebies – but because Catalyst Pet is incredibly thoughtful in its product development.
Said Michelle Hoffman of Milo's Sanctuary, "I don't promote anything I don't use in my own home. Catalyst Pet provides the dream litter." 
From donating its sustainable litter monthly, raising awareness about the rescues' efforts through marketing initiatives, to providing discount coupons to new cat and foster parents, Catalyst Pet works with numerous nonprofits across the country to support them in the ways they need. 
Catalyst Pet goes even further, however, with one pound of its clay-free litter doing the work of four pounds of clumping clay litter. In fact, a typical cat parent saves as much as 30% monthly on litter costs – along with the satisfaction of helping felines, humans, and the planet. There are no silica-based agents in Catalyst Pet litter, helping cats and humans avoid these allergens and foregoing the need to mine for these materials, which ultimately end up in the landfill. 
"We believe sustainability is about creating change for good," says Levine. "It's about supporting our community and lending a hand wherever we can. That's why we started this program and are working hard to continue to grow it." 
The nonprofits Catalyst works with vary in size and location, but each have a strong mission toward keeping cats safe and healthy. Catalyst looks forward to continued work with its partners and ever-increasing efforts to share its sustainable products with people who love their cats. 
To learn more about Catalyst's rescue and shelter program, visit catalystpet.com/pages/our-rescue.
More on Blog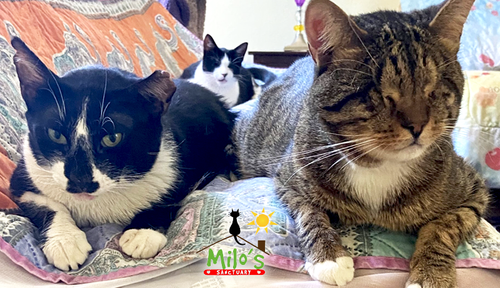 It started as a love story, and it remains one to this day.  Michele Hoffman started rescuing special needs cats nearly 20 years ago – the official celebratory milestone will come in 2024 – saving cats that others considered "unadoptable." ...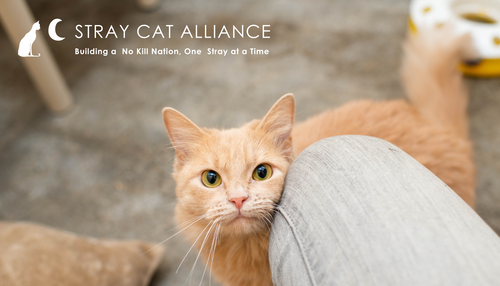 In the City of Los Angeles, where the human population reaches nearly 4 million, it's estimated that there are somewhere between 1 to 3 million feral cats. The need for these cats to not only be humanely controlled but also...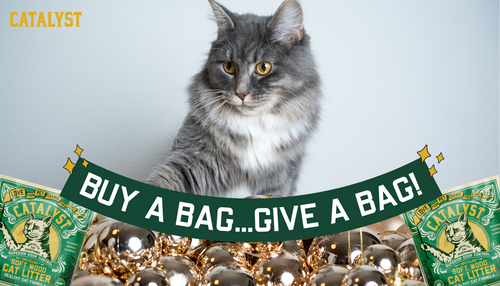 "We believe sustainability is about creating change for good," says Levine. "It's about supporting our community and lending a hand wherever we can. That's why we started this program and are working hard to continue to grow it."